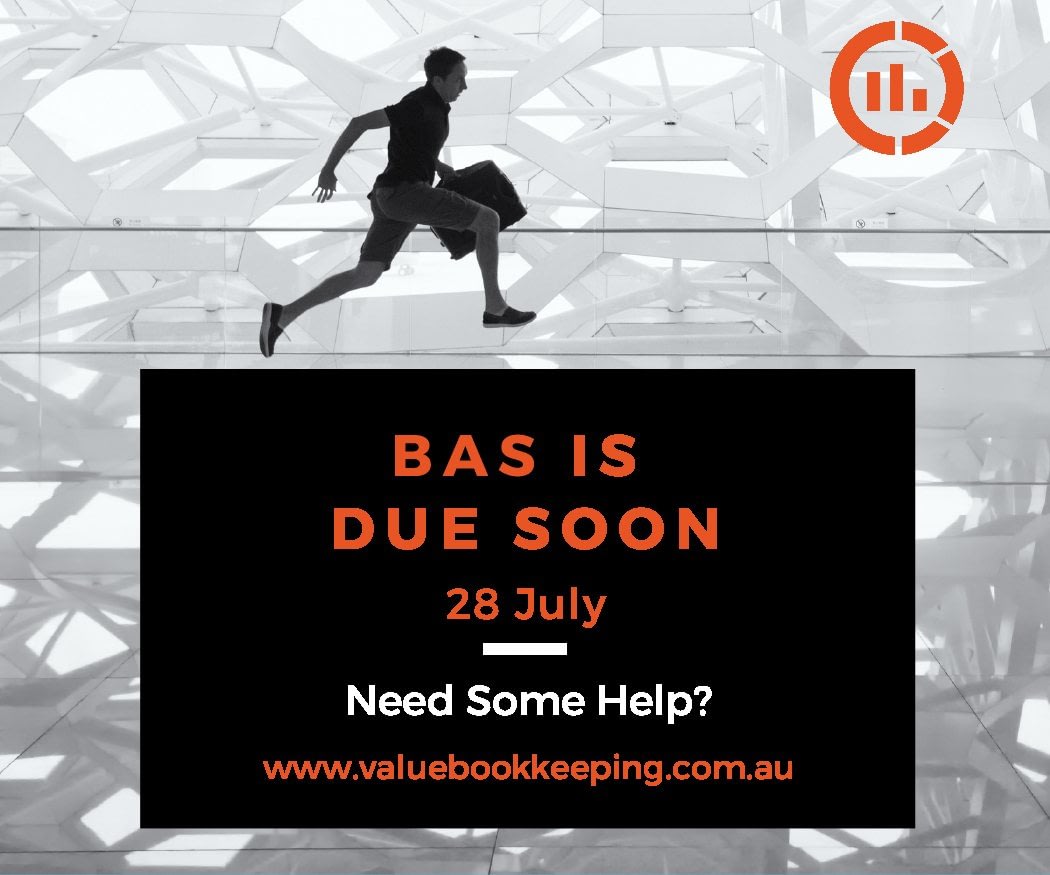 BAS Quarterly Due
BAS is due in one month
As a reminder to all the Australian business owners, the fourth quater of BAS will due on July 28.
Again,  we would like to remind you some key information in regard to your BAS lodgement this quater.
According to the Australian Taxation Office (ATO), key things to remember when preparing your BAS lodgement:
1.Lodging online means you may be eligible for a two-week concession to lodge and pay your quarterly business BAS;

2. Due date for  4rd Quarter (April, May, June) is due on 28 July;

3. A Registered Tax or BAS agent can lodge on your behalf;

4. To avoid potential charges and penalties, business should lodge and pay their BAS on time;

5. Business must still lodge the BAS even if it is having trouble paying;
Feeling Stressed With the Due Date Already?
Are you anxious whether your bookkeeping can all be sorted in the fillowing month?
No worries! Value Bookkeeping is always here to help. Contact us today and our experienced accountants will assist you each step of the way for your successful BAS lodgement.