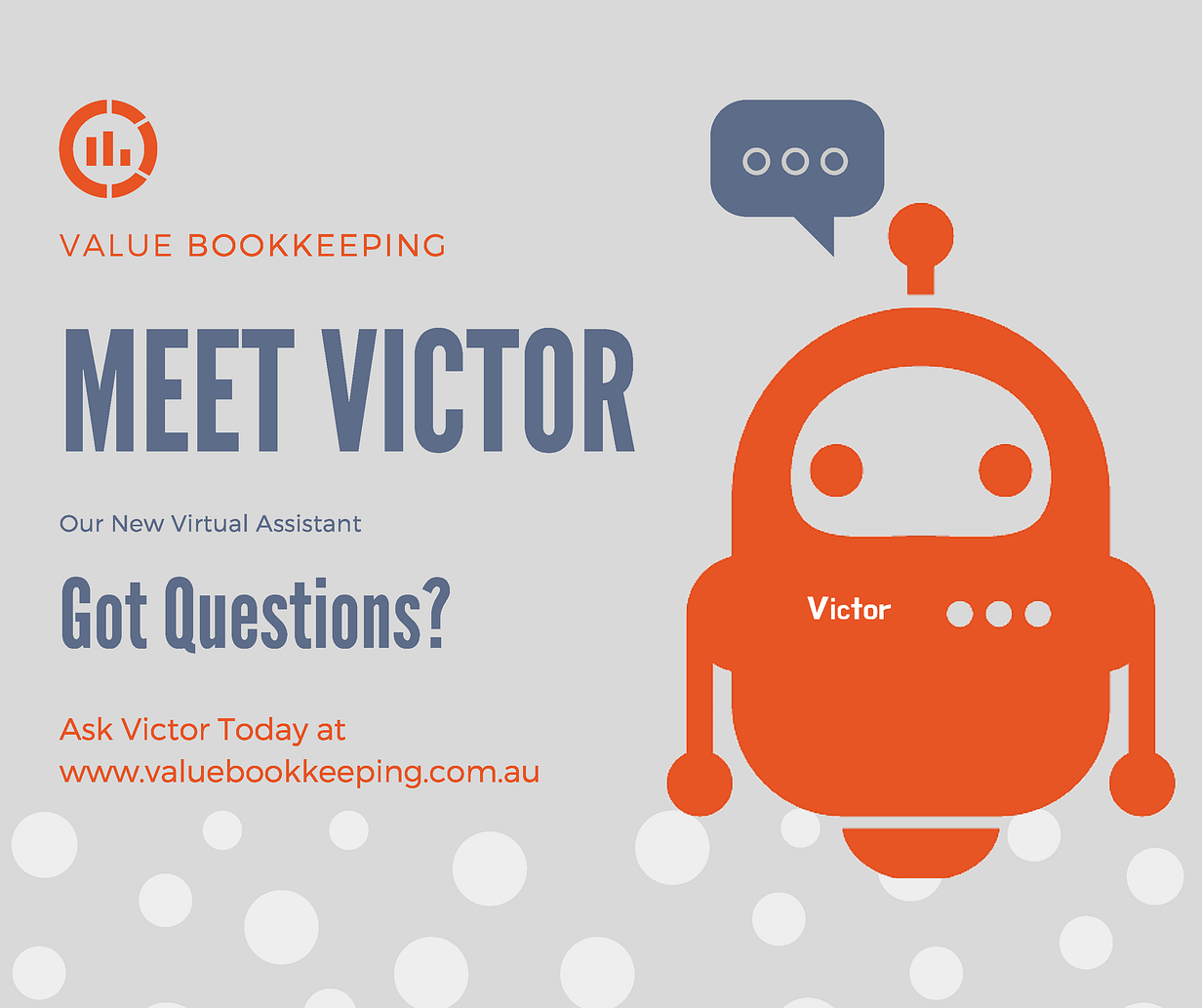 Meet Victor
New Virtual Assitant is Now at Value Bookkeeping!
Have you noticed something new on our website's home page?
Our new virtual assistant Victor is now available 24/7 to answer all the questions you may have about our service. Look no further, just click on the chat icon located on the right bottom of our homepage and start chatting!
Questions such as about Value Bookkeeping's service, our opening hours and contact details, Victor is the master of answering! But don't forget, Victor is new and still learning, if you have any feedback about Victor, we would love to hear from you.
Happy chatting!